Hannu Kuukkanen as builder
When my daughter came to the age of able to play with a dollhouse I decided to build her one.
The design of this first dollhouse (on the left) was taken from a Swedish one we saw when visiting in Stocholm. The original design was transformed to more "own" style by building an attic with a balcony and windows. The basement floor was added to make the playing height better. The cellar built in the basement was palyed by keeping it as a storeroom.
The style is like Baroque. Doors and windows were bought mostly as ready made. This actually bind us to the standard scale. This made later easy to find additional equipments dolls and furnitures.
The voltage for the lighting is 12v. with 5A. In this first house I used four relays to manouvre the lights in all storeys separately. The relays were switched (on/off) by tiny buttons on the wall of each floor. All the wires are hidden inside the walls and plugged so that its possible to rise the roof and to open the whole back wall of the dollhouse.
Inside the house there is a stairway leading from the first floor up to the attic.
The roof has been made of stripes of corrugated cardboard and painted in dark red by a hard paint to make it durable in use.
The second part of the block bulit some years later (on bellow), has been joined by a separate narrow piece (violet blue). This piece has passages to both floors from the old part. As well there is a gateway below leading to the back yard. This piece has electrification via plugs as well.
In the second part there is a large living room, bed room, bath room and on the left on the street level there is a shop.
Most of the small things in the shop and around the both houses have been made by Maria her self. She had a great pleasure to make tiny bakeries, fruits, boxes, cups, jampots, sausages, bread, pies, eggs, cheese, carpets, curtains, ect. ect...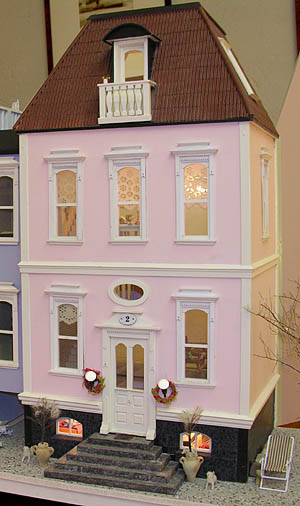 The first part of the block built for my daughter.

Some other pages like trips with photos on this site: Prague, Izmir, Ephesos and Rome. Or other photos collected as a gallery. Some words about the photography as hobby can be read from this page.

Hannu has been assisting in building of large scale buildings as carpenter for own use or has made a lot of renovation at home.

E-mail to hannu.kuukkanen(@)webcag.fi
Hannu Kuukkanen as professional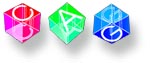 Please remember that all cpyrights to the pictures on these pages are reserved to Hannu Kuukkanen or Maria Kuukkanen. If you want to copy any of these pictures for any reproduction purposes, contact me: hannu.kuukkanen (@) webcag.fi