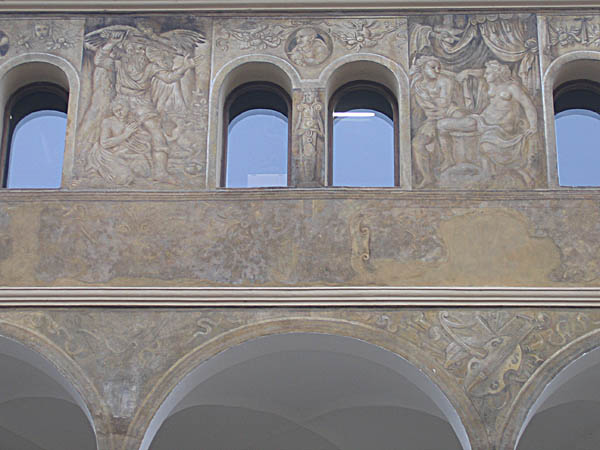 Prague is a town of beautiful houses.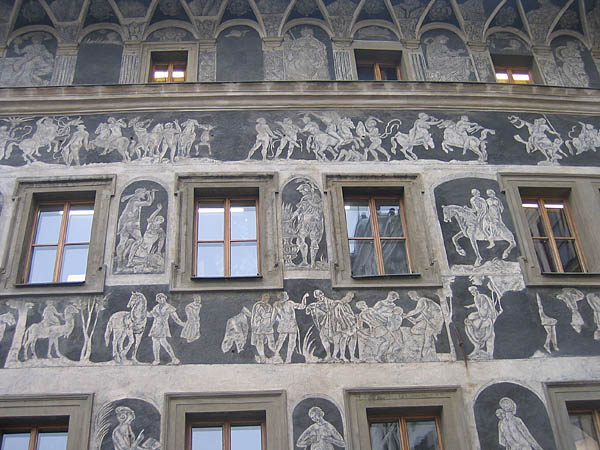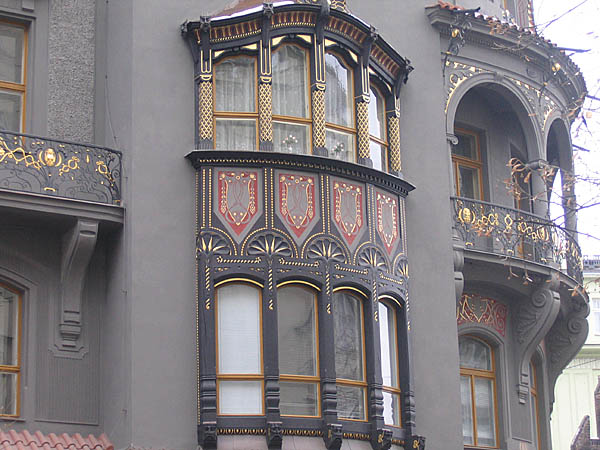 Golden decorations can be irritating the eye of a northern person but this looks not so bad.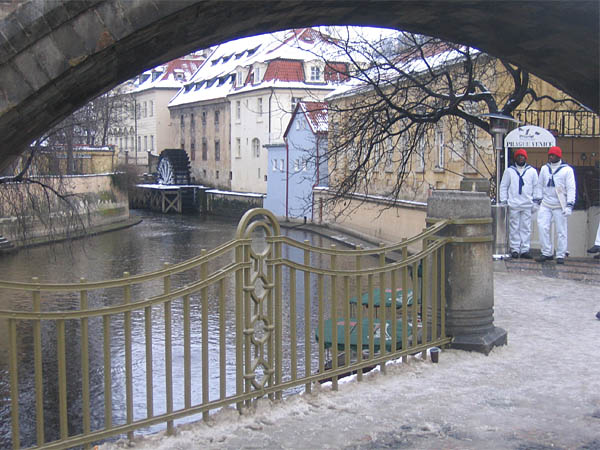 "Prague Venice" is the text on the plate behind these two black sailor men.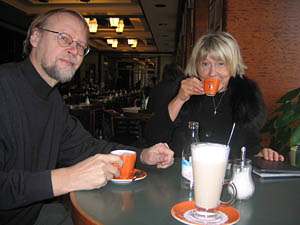 Instead of beer house, we are visiting here -
with my wife and daughter - in Café Slavia. One of the
best coffees in Prague. Its located on the Smetanovo
nábreží 2, near by the river Vltava and opposite to the
national theatre.
Picture and Caffe Latte: Maria Kuukkanen
Other trips on this site:
Izmir, Ephesos and Rome.
Visit on the China pages: a trip to the Forbidden City and a visit to the Summer Palace. We allso visited the Great Wall, the Temple of Heaven Park, Bell and Drum Tower, Jingshan Park (Coal Hill), Bei Hai Park, Zoo, Budhist temple, Tianmen Square
Please remember that all cpyrights are reserved to Hannu Kuukkanen. If you want to copy any of these pictures for any reproduction purposes, contact me: hannu.kuukkanen (@) webcag.fi